Going on a holiday is all about breaking free from the routine, unwinding, and creating lasting memories. What could be more delightful than sharing this experience with your faithful furry companion?
Our pet-friendly cottages are 'pawfect' where pooches and well behaved humans are welcome.
When it comes to planning a vacation that involves your dog, the choice of dog friendly holiday accommodation becomes a pivotal factor. This is where dog friendly holiday cottages step in, offering a perfect blend of comfort, convenience, and pet-welcoming ambience.
These cottages go the extra mile to ensure that both you and your dog feel right at home, with amenities catering to your furry friend's needs. From spacious gardens to roam about to cozy corners for relaxation, these accommodations are tailor-made to guarantee a seamless and enjoyable stay for you both.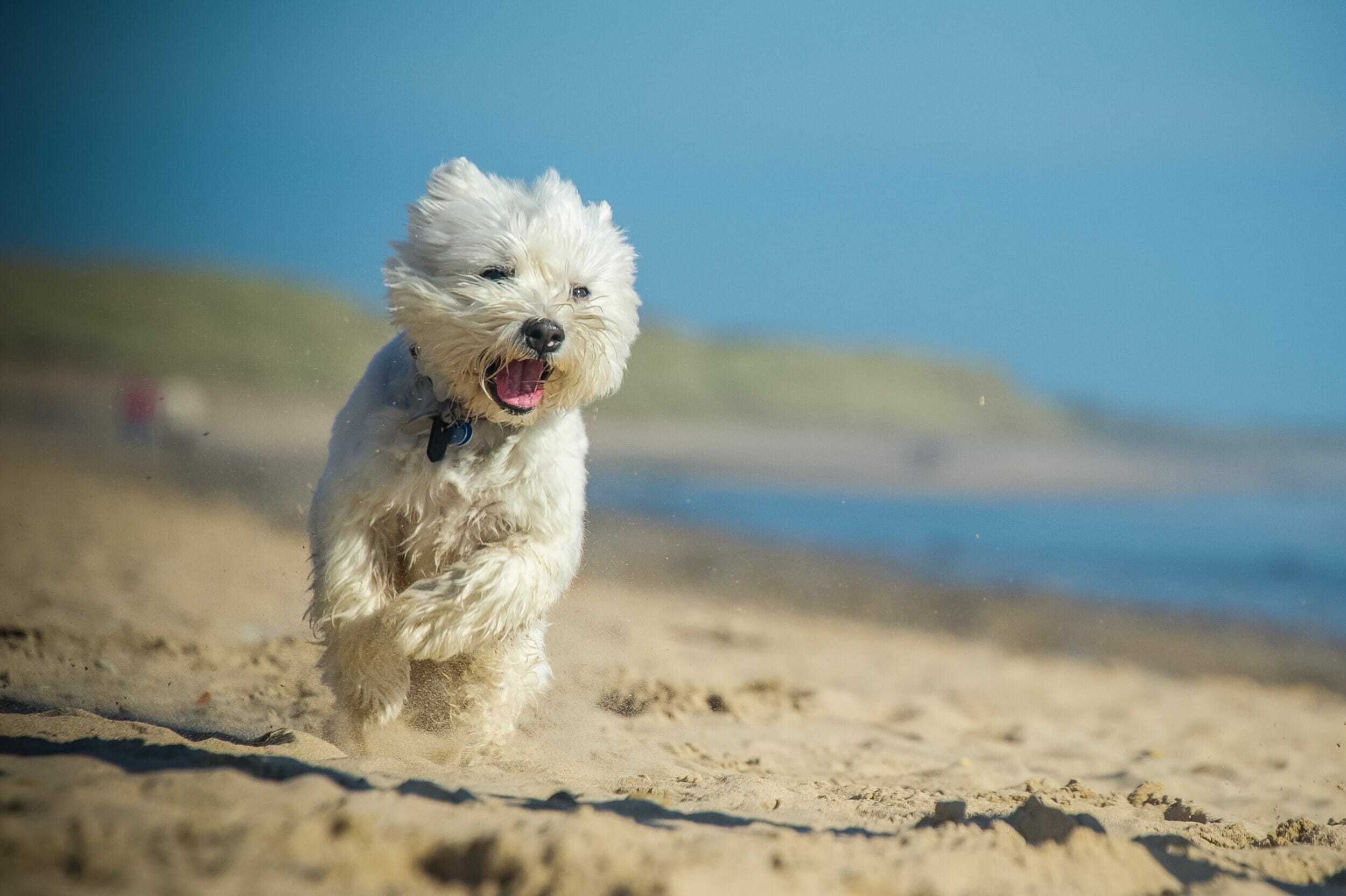 Our top dog-friendly destinations across the UK
If you're a dog owner, you know that leaving your furry friend behind when you go on holiday can be tough. Fortunately we showcase a wide selection of dog-dog-friendly holiday lets, from cozy retreats to seaside escapes, we have everything you'll need to plan the perfect holiday with your canine companion.
Here's a selection of our newest dog friendly holiday cottages in the UK
If you're looking for a relaxing and enjoyable holiday for you and your dog then a luxury holiday cottage is the perfect choice. Here are a few of our newest, best places to stay taken from our dog friendly cottages collection, just to get you started:
Enjoy a paw-sitive getaway in one of our holiday cottages
Planning a holiday with your dog isn't just about taking a break; it's about embarking on an adventure hand in paw. Whether it's the captivating coastline of Cornwall, the untamed wilderness of the Lake District, or the enchanting villages of the Cotswolds, the UK boasts a plethora of canine cottages for a memorable and dog inclusive vacation. So pack your bags, leash up your pup, and embark on a journey that promises tail wags, joyful barks, and a whole lot of cherished moments.
As the travel industry increasingly embraces pet-friendly accommodations, the possibilities for unforgettable vacations with your canine companion are expanding.
Choose from a range of dog friendly retreats, each with its own unique charm and character. Whether you prefer a cozy cottage with a fireplace or a spacious retreat with stunning views, you'll find the perfect option to suit your needs. Here are some other articles that may help you plan your trip: